Follow Jeanne & Modigliani across Paris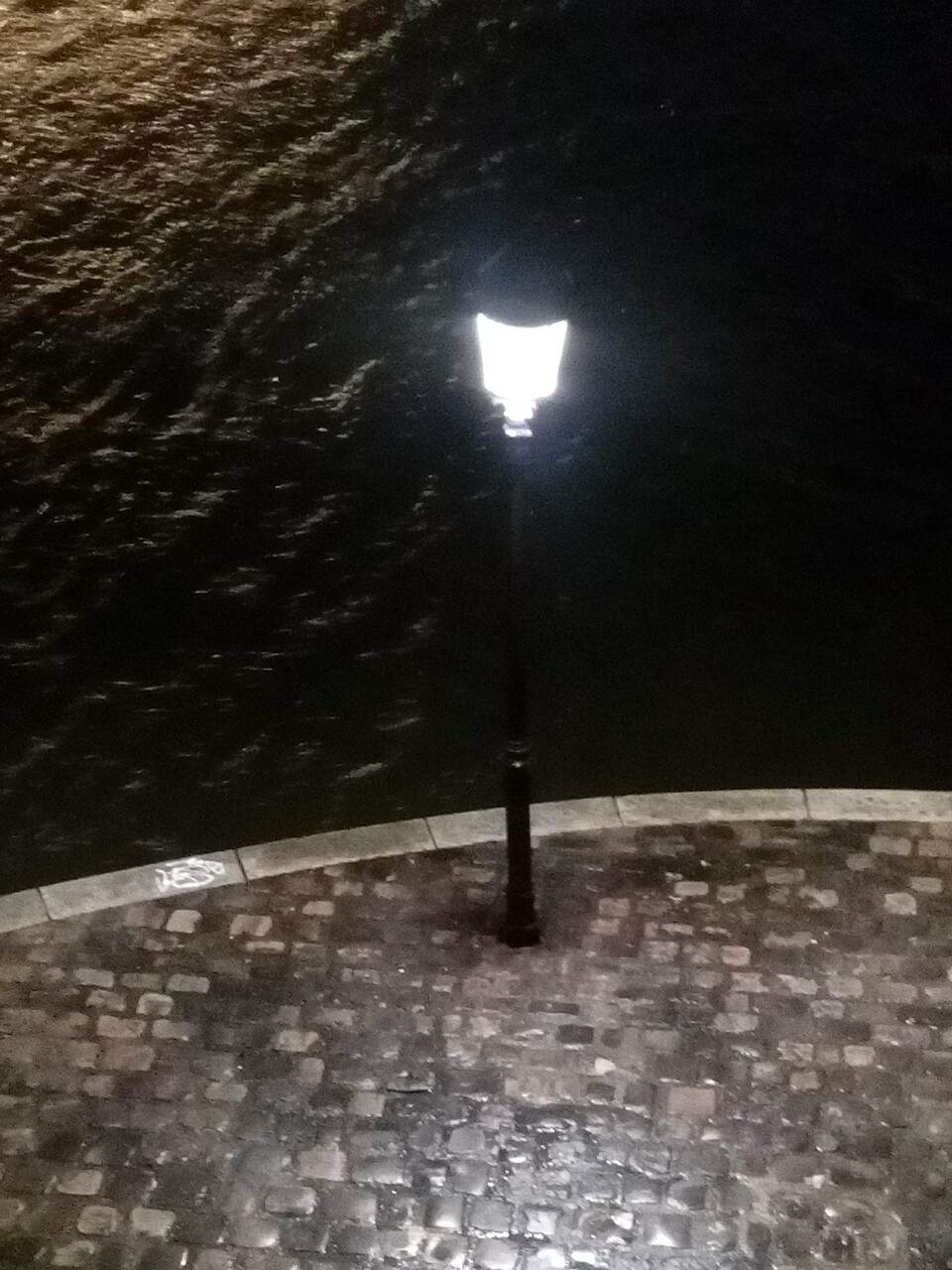 Discover the places --studios, cafes, taverns, and more frequented by Jeanne and Modigliani here.
Follow me as I follow Jeanne and Modi around Paris!
A Living Map of Montparnasse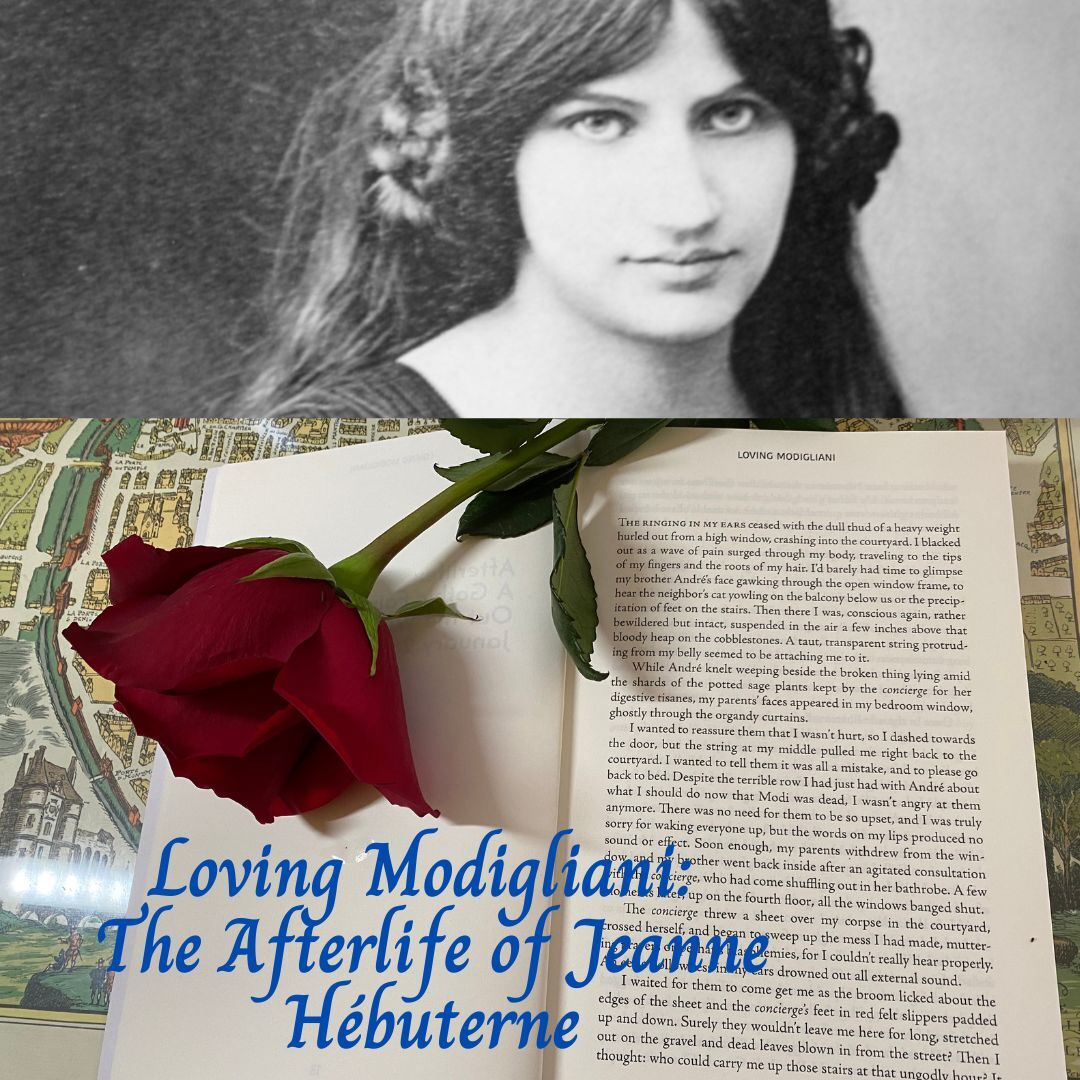 NEW EXERCISES INSPIRED BY THE SOUL OF PLACE. -- ISLANDS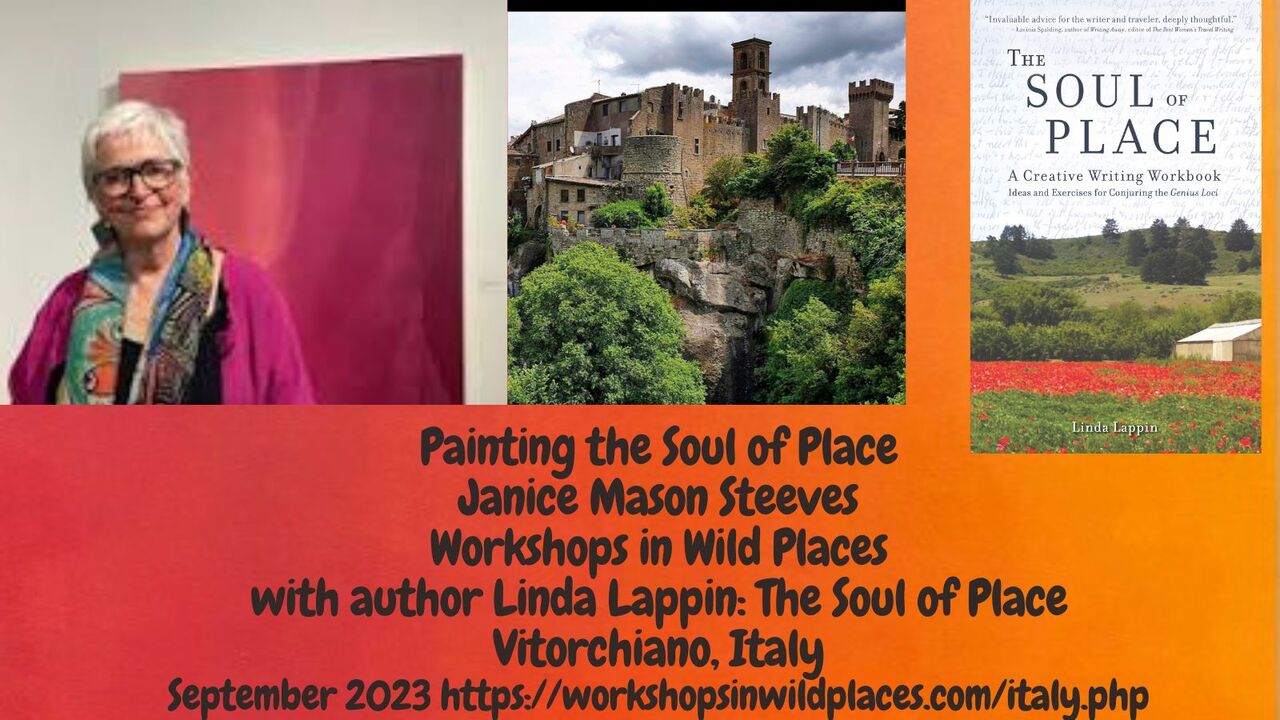 Together with Janice Mason Steeves painting workshop - one day workshop on writing the soul of place in Vitorchiano!
Places inhabit us just as we inhabit them.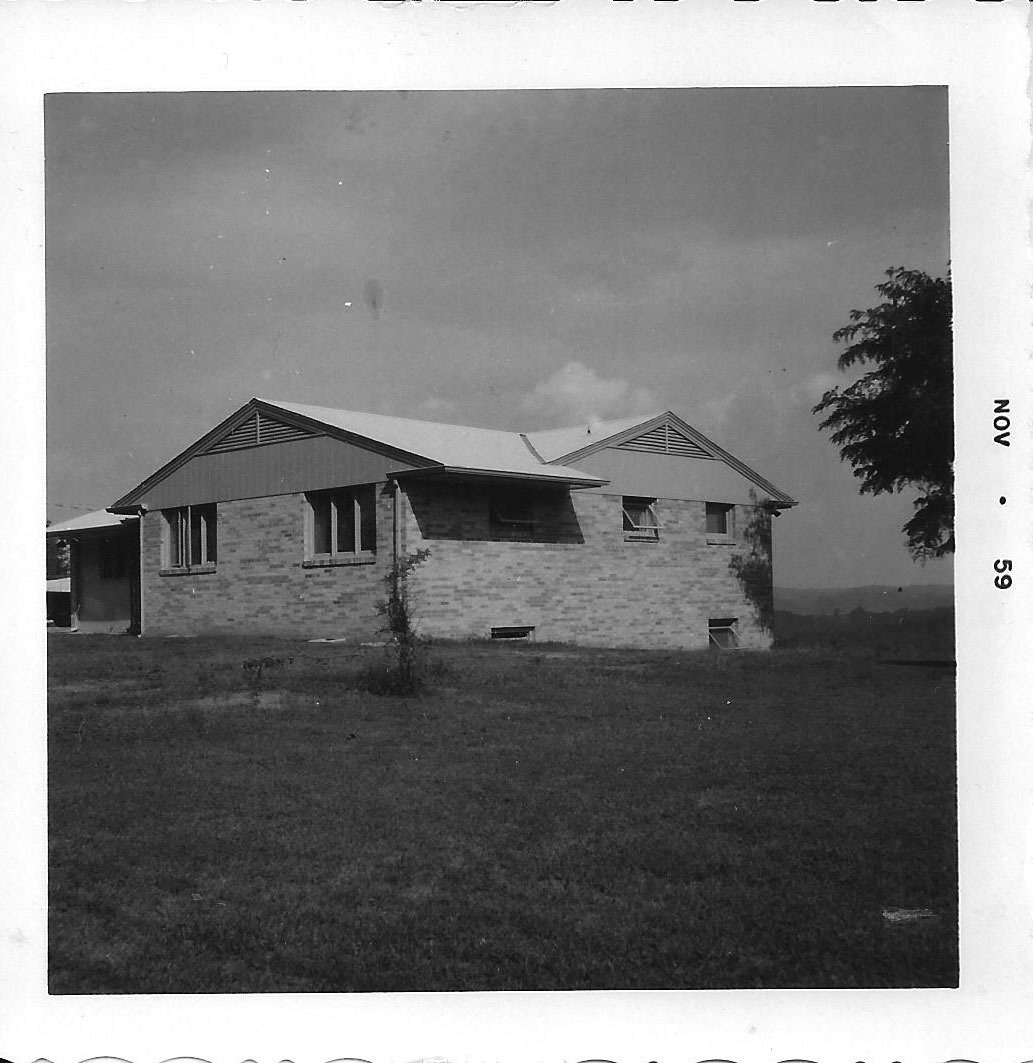 Places may have personality, emotion, agency, and the power to transform lives. They transmit stories and imagery across time, which we can receive, elaborate, and re- transmit in our own new form.
Below you will find some of my stories of place.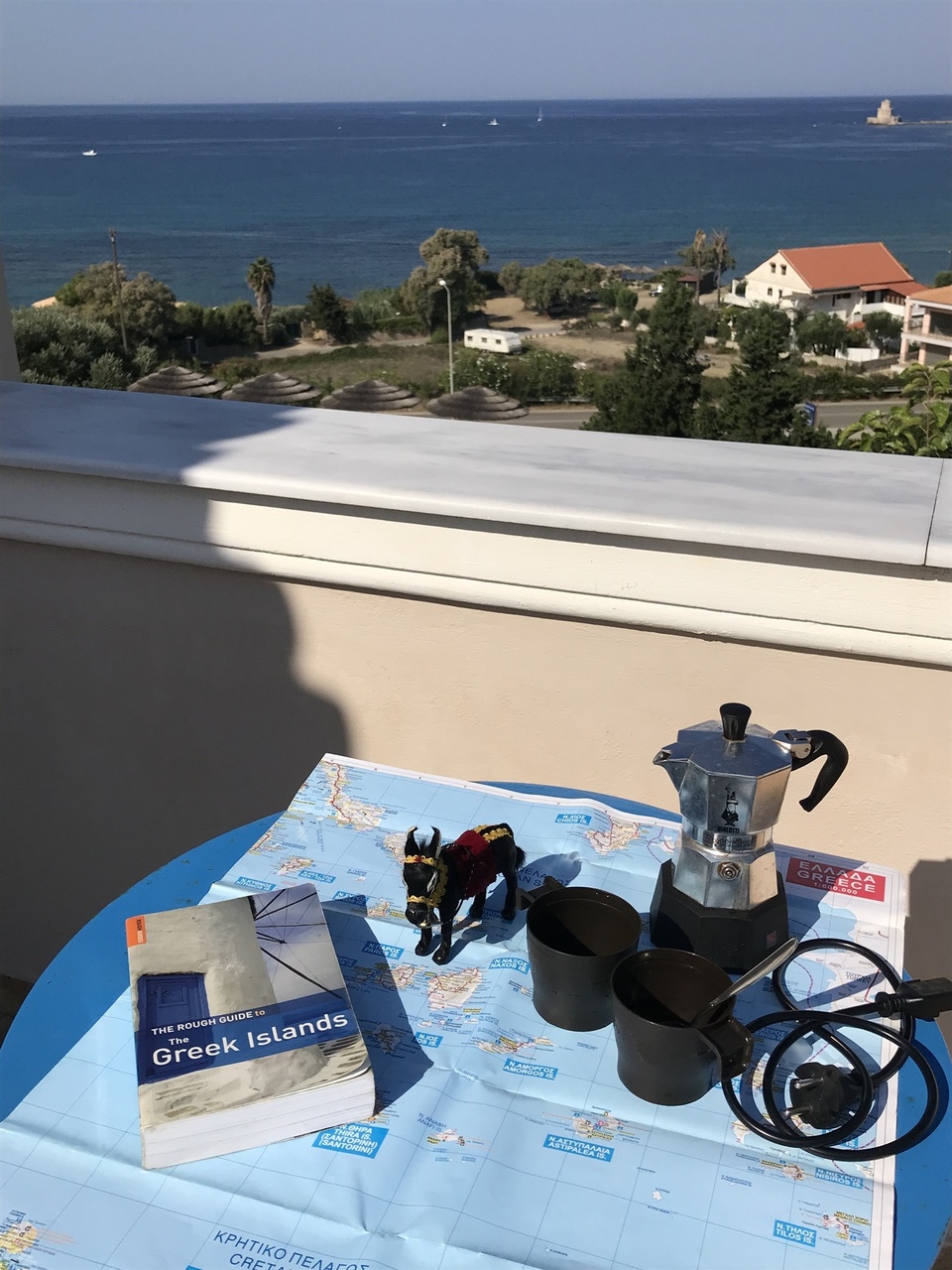 AN ISLAND LIBRARY 
"There are people… who find islands somehow irresistible." Lawrence Durrell.
MOCHLOS-- I sit writing by lamplight in a cool, whitewashed room overlooking the scattered cube houses of a Cretan fishing village. The lantern casts its yellow cocoon of light in the darkness, mapping the rough walls with giant, flickering silhouettes. From the kafeneon below comes the rhythmic thumping of a generator, overlaid with tinny blasts of music as the same songs are played over and over into the night. I know enough Greek to recognize a few words: 'S'agapo' … I love you. 'Tipota' … nothing. 'Allou' …elsewhere, somehow these three concepts cohere to make a complete if elusive meaning, at least in my recent experience. It is August 1979, and I am recovering from a personal shipwreck.
Towering bookshelves surround me, crammed with paperbacks, belonging to my friend, Teresa, an artist, who married a Greek fisherman and recently moved to this remote outpost. She shipped these books over from Florida, to remind her who she is and where she has been, vital in a place like this where a reluctance to budge creeps into your limbs once you finally arrive. It takes hours to climb back up to the lonely bus stop along the National Road. The only easy escape is by boat or by book, of which here there are many.
I have been living in Rome on meagre means, traveling about for weeks now to places where books in English are mostly unaffordable. Teresa's library is as enchanting as Prospero's cell where the banished Duke of Milan kept his magic books. With their sand-scattered pages, their print blurred with damp, their sharp smell of mould, these paperbacks are no less precious than Prospero's leather-bound grimoires, each conjuring a universe of its own, abundantly providing the one thing so necessary to island life: good conversation in a familiar language. READ MORE @ the Italian Insider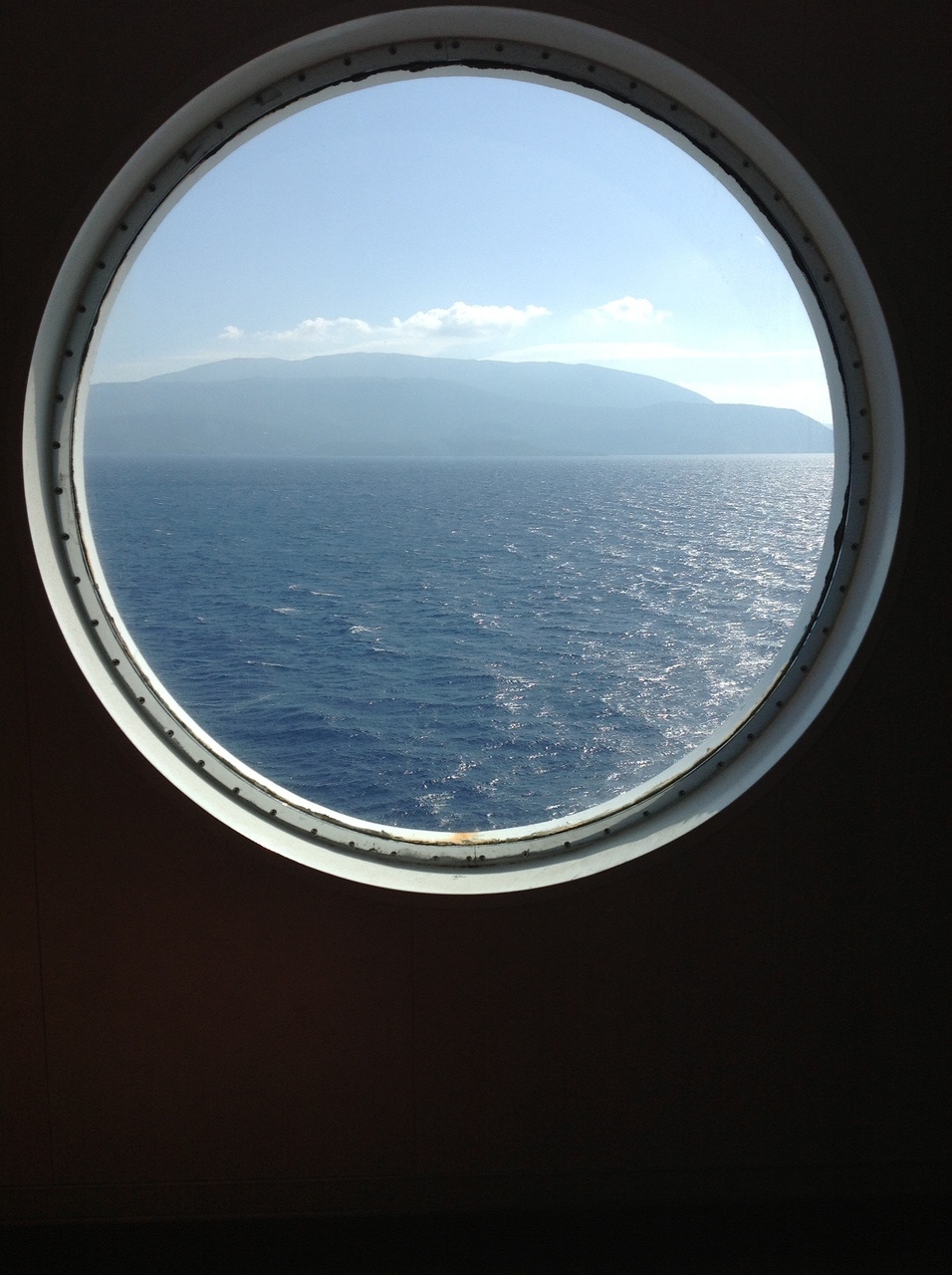 Safely ensconced in my suite as the Minoan Lines cruiser rolls gently beneath me, I look up from my book and gaze out through the porthole at a calm, cobalt sea. For over thirty years, this passage from Italy through the island- glutted channel of the Ionian sea, has signaled the high point of my year: my escape, reward, renewal. On my first trip years ago, I lay down to sleep on a salt-stiffened beach towel spread out on the clammy deck, waking with the taste of rust on my lips, greeting island after island with a shout of joy as the wind blew my hair into knots. I travel in greater comfort now but the visceral enchantment I feel as I watch those islands rise out of the mist hasn't lessened with time... Read More from On Books & Islands @WebdelSol

Linda Lappin's travel- related essays have appeared in Alimentum Literary Journal, the Kenyon Review, the St. Petersburg Times, Tiferet, Rain Taxi, WebdelSol, Travelers Tales, Writers Chronicle, Transitions Abroad, The Writer Magazine, Poets & Writers and have been selected for anthologies published by Seal Press and New Rivers Press. She has been the recipient of the bronze medal in travel writing in the Solas Awards, and the Narrative Travel Writing Award from Transitions Abroad. Her recent essay "That Old Tuscan Magic," a memoir about dowsers in Tuscany, appearing in Tiferet, was nominated for a Pushcart Prize.
Click here to read Pane & Pecorino: Living the Simple Life in Tuscany from her forthcoming memoir on Tuscany Postcards of a Tuscan Interior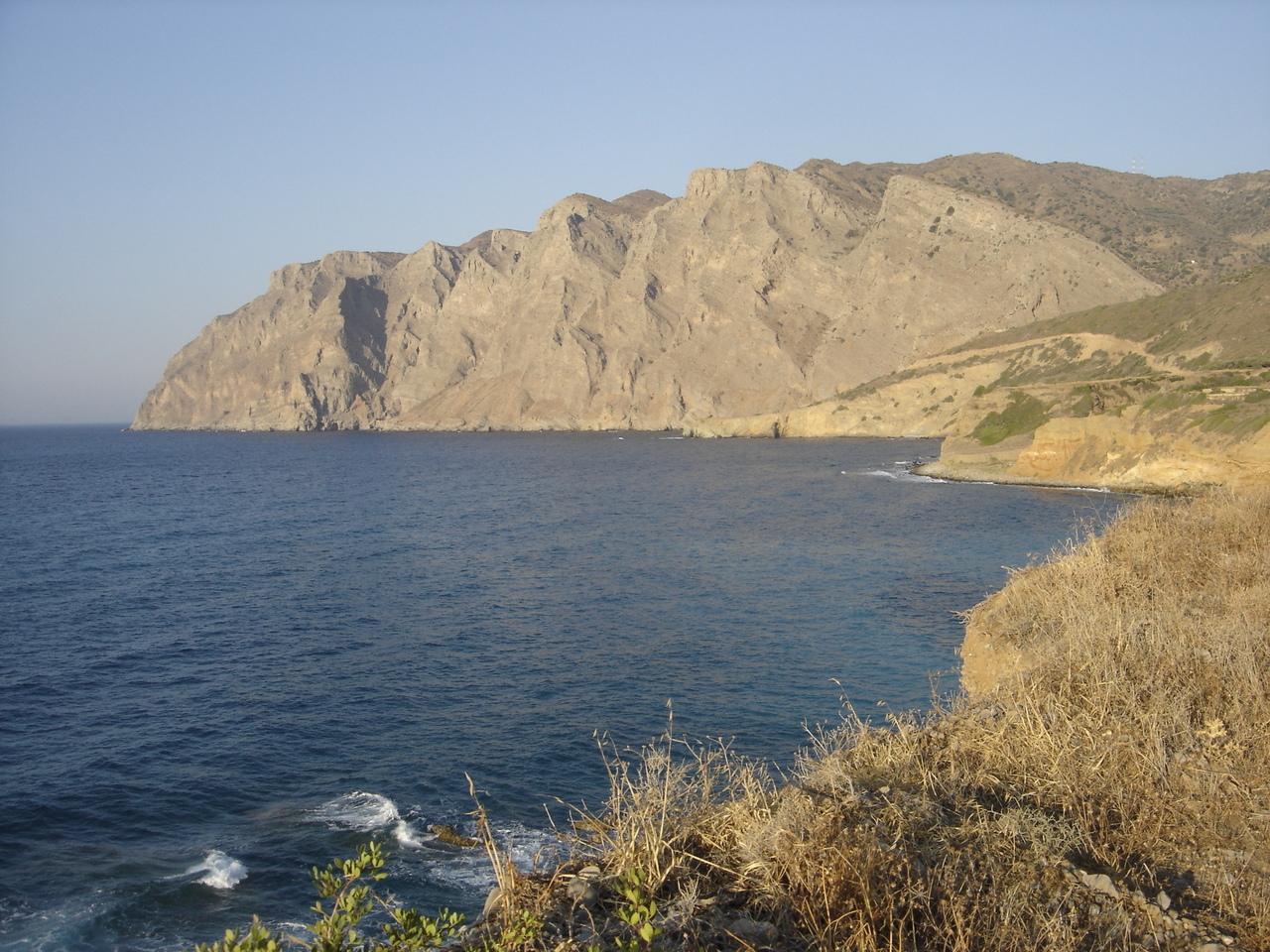 Returning to Mochlos Over thirty years ago, on a bright day in June, a bus deposited me near a precipice along the old road from Heraklion to Sitia in eastern Crete.

A wooden arrow pointed the way to my destination. A gravel track descended, snaking through glinting olive groves and salt-glazed vineyards couched low upon the ground. The entire landscape was finely powdered with chalky dust from a nearby gypsum quarry eating a hole in the mountainside. Wearing an ankle-length granny dress and red hiking boots, carrying a second-hand suitcase that weighed a ton, I started down... Read this essay Returning to Mochlos @ Transitions Abroad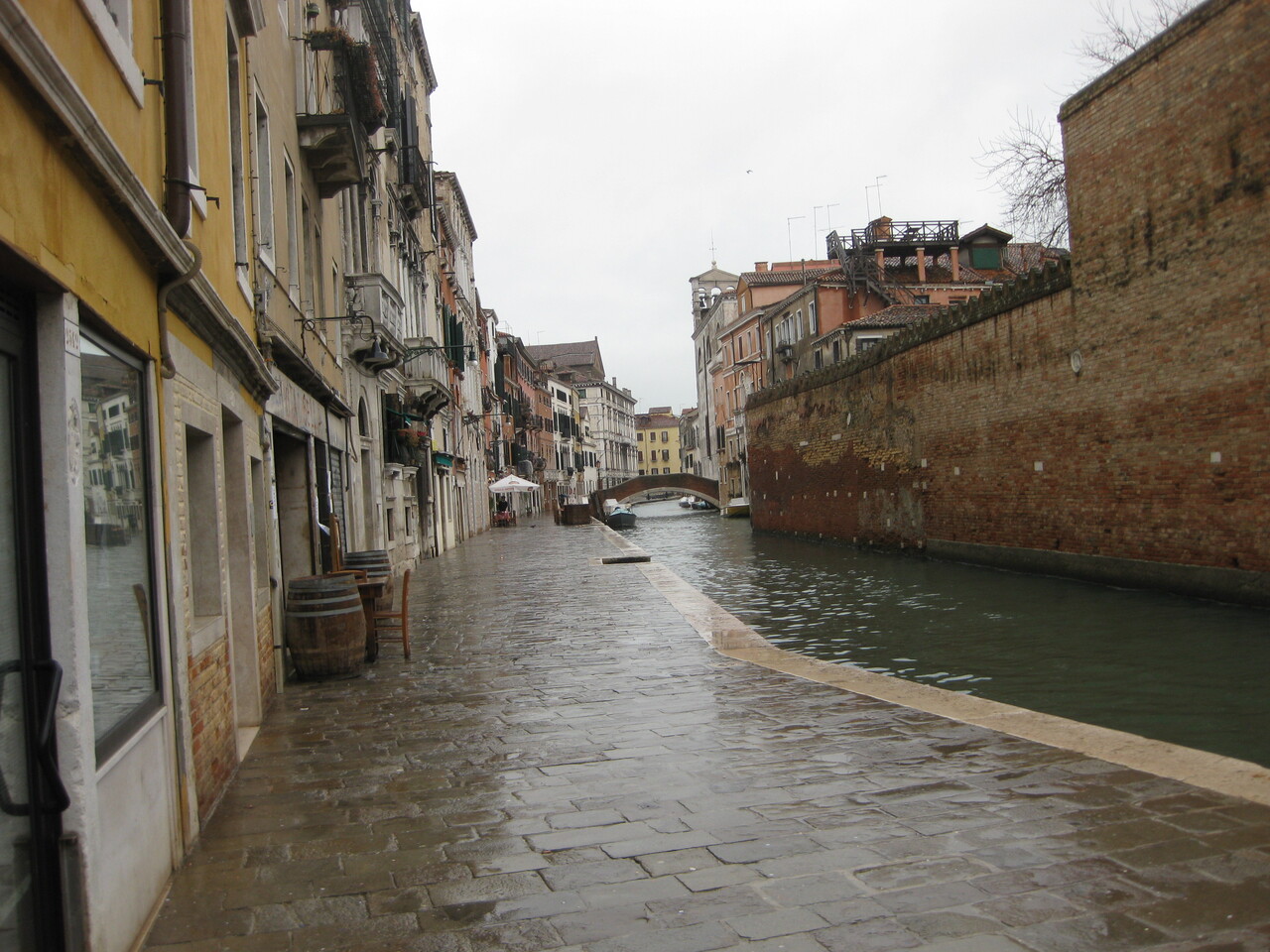 Venice in Winter Bundled in a raincoat, a pork pie hat pulled low over my brow, I slosh along in my rubber boots on my way to a secret ceremony. Blurred lamplight shines on the slick black paving stones. The dark oaken shutters of the neighborhood greengrocer are still closed, as are those of the bookshop opposite, where trunks of old, yellowed prints and musty books are chained and bolted, tucked beneath a tarpaulin. The church doors are still fastened tightly: it's even too early for the beggar to be up and at his job on the front steps... Read more from Venice in Winter @ Transitions Abroad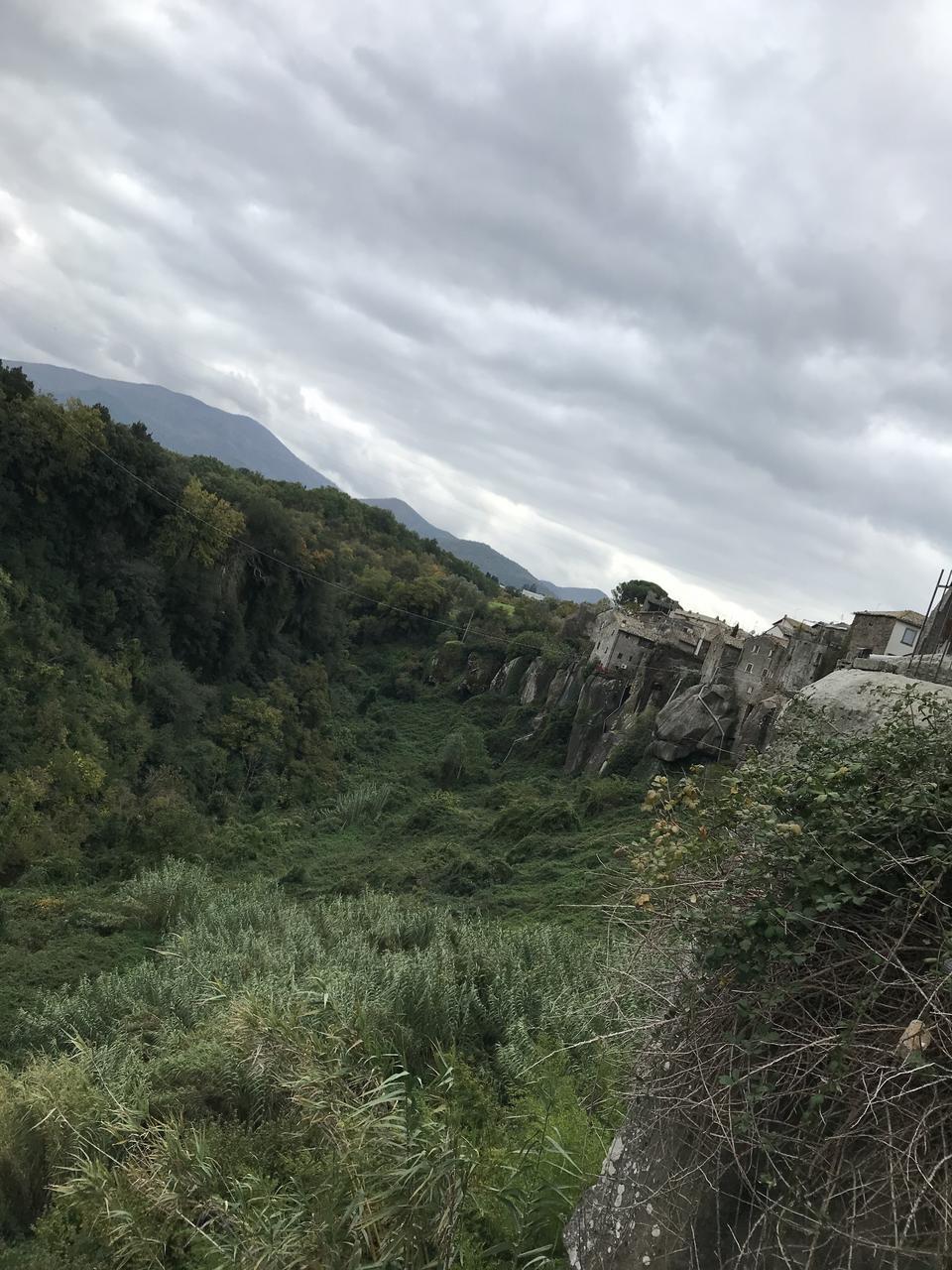 An Old Etruscan House
For nearly ten years, I have lived in Vitorchiano, a medieval town an hour's drive north of Rome, carved in gray-flecked tufa, perched on the edge of a dizzying gorge. This area of Italy, called the Tuscia, remains untouched by tourism. Here the local people still live by ancient trades: cutting wood, tending sheep, producing wine and olive oil, quarrying peperino,the volcanic stone which has provided the town's livelihood for centuries.
This is Etruscan territory. Beneath the quiet meadows blanketing the countryside
lies a honeycomb of tombs extending for miles on end. Most have never officially been excavated, but are well-known to local tombaroli --grave robbers.
Under the Etruscan shade lies a realm of mystery and eerie legend. With its abundant banquets of figs and wine, and its red-painted, sacred dancers, the Etruscans' vision of the afterlife was one of richness and fulfillment. D.H. Lawrence, who came to the Tuscia in search of spiritual renewal, believed he had discovered here a fount from which he might draw new strength. Lawrence's vision of the Etruscans in Etruscan Places is among the chief inspirations for my novel, The Etruscan, published in July 2004, by Wynkin deWorde, a small literary press in Galway, Ireland.
This novel is set in the 1920s, in the era of Lawrence's visit here. The heroine, Harriet Sackett, a feminist photographer, comes to the Tuscia to photograph Etruscan tombs and finds herself entangled with count Federigo del Re, occultist and self-proclaimed Etruscan spirit. It's the story of an irresistible attraction between the modern, advanced woman and the archaic- minded, patriarchal male, between the cultures they represent, America and Italy, and ultimately, between the worlds they embody: the temporal and the timeless.
While working on my novel, I lived in a farmhouse outside the gates of the old town, with a window overlooking a gorge where dozens of tombs have been hollowed out of the rock face. You cannot live in a such a place for long without unconsciously absorbing its mystique. Researching the background for my novel, I soon learned that it was quite common for local people, from aristocrats to farmers, to believe they were somehow in touch with the vanished Etruscans.
In the course of my research, I met dowsers and healers who trace their occult powers back to the Etruscans. I met a controversial scholar who has dedicated a lifetime to studying monuments that remain unexplained by the academe. I met a geologist who showed me a hidden spot in the woods where strange magnetic phenomena occur, a tombarolo who invited me to explore with him, a paranormal researcher who has recorded strange echoes in caves, and a painter who studies the lay of the land from a balloon. I met a chef who cooked me dishes he believed were surely of Etruscan origin. A countess unveiled for me her secret collection of Etruscan artefacts illegally assembled by her grandfather. I met a designer who creates hats based on Etruscan designs and a sculpture who peoples his life with terracotta sphinxes of Etruscan inspiration. I listened to folk tales and dreams recounted, all telling of the underworld, and like Harriet Sackett, I have sat for hours in dank tombs, pondering the door of the soul separating this world from the next. The fruits of all this research and reflection are to be found in my novel The Etruscan, in which I hope readers will discover the same fascination that I have found in the spirit of the Tuscia.